Posts for: January, 2019
By Family and Cosmetic Dentistry of Staten Island
January 17, 2019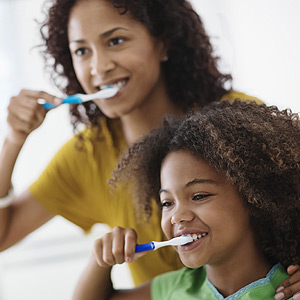 Long-term dental health is built on a foundation of good hygiene habits instilled at an early age. Consistent, daily hygiene not only makes for healthy teeth and gums but an attractive smile too.
Here are 4 tips for encouraging your child to develop effective oral hygiene habits.
Begin teaching them to brush and floss on their own around age 6. Brushing and flossing are the primary ways to remove bacterial plaque from teeth, the main cause for dental disease. You should begin brushing your child's teeth when they first appear; around age 6 you can begin encouraging them to brush for themselves and learn to floss.
Promote healthy eating and snacking habits. A nutritious diet is also important for maintaining healthy teeth and gums. Make sure your child is eating a varied, balanced diet of whole foods in appropriate portions. You should limit sugar and other carbohydrates (which accelerate growth of decay-causing bacteria) to mealtimes; offer limited, non-sugary snacks between meals.
Warn older children and teens about practices that are unhealthy for the mouth. As children enter their teen years, they're under increased pressure from peers to try unhealthy practices. Oral piercings like tongue and lip bolts can increase tooth damage — chipping and wear — and gum recession, infection and bone loss. Tobacco use, both smoke and smokeless, can also cause tooth staining, increase the risk of decay, gum disease and oral cancer. Begin stressing the dangers these practices pose to their general and oral health before they reach puberty.
Practice what you teach. Â Modeling healthy behavior you want your child to learn is just as important as instructing them how to do it. When they're very young, brushing teeth should be a family affair — allow them to see how you brush your teeth as you help them brush theirs. And, if you're not sure if your hygiene techniques are worthy of emulation, we'll be glad to help you improve your effectiveness to pass on to the next generation.
If you would like more information on developing life-long dental habits with your child, please contact us or schedule an appointment for a consultation. You can also learn more about this topic by reading the Dear Doctor magazine article "How to Help Your Child Develop the Best Habits for Oral Health."
By Family and Cosmetic Dentistry of Staten Island
January 07, 2019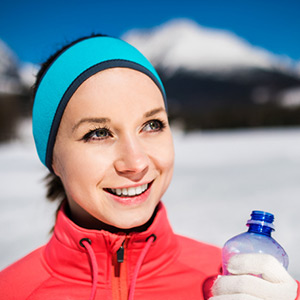 Whether you live in the snow belt or the sunny south, the winter season often means a change in the weather. In many places, the sun isn't as strong and cooler temperatures bring relief from the summer's heat. Yet even though it may be chillier outside, your body's need for hydration is the same as it was in the summer—and a lack of proper hydration can be bad news for your oral hygiene.
Everyone knows we need to drink plenty of water every day to stay healthy. It's important for good oral hygiene because water is the major component of saliva, which fights bacteria and helps neutralize the acids that cause tooth decay. Water also keeps the soft tissues of the mouth moist and healthy, and helps fight bad breath. In many communities tap water is fluoridated, which offers proven protection against cavities.
But in the middle of winter, fewer people carry around bottles of cold water for refreshment—and that's a shame, because we need it just as much! While indoor (and outdoor) air is often drier in winter, your body continues to lose water in the same ways. And if you keep up a healthy exercise routine (like jogging, snow sports or backyard fun and games), you still need plenty of hydration. An ice-cold glass of water may not be as appealing in January as in July…but it's just as important.
Of course, the water you drink doesn't have to be freezing cold to do its job. Hot tea (especially herbal tea) can be a healthy option for wintertime hydration. So is plain water without ice. Fruits and vegetables also contain lots of water, plus vitamins, fiber, and many more substances that are good for your body.
But there are some drinks you should avoid—or at least take in moderation. Regularly drinking coffee and tea can stain your teeth, and excessive caffeine may have negative health effects. Consuming alcoholic beverages can cause dry mouth, and may increase the risk of oral cancers. And, of course, drinks that contain sugar (including soda, some juices, and many coffee and hot chocolate beverages) are linked not only to tooth decay, but to other health problems as well.
And whatever the season, don't forget to come in to the dental office for regular checkups and cleanings. We can remove the sticky tartar that clings to your teeth and may cause tooth decay and other problems. We will also perform a complete dental exam, evaluate your oral health and help resolve small problems before they turn into big headaches (or toothaches). Working together, we can help you enjoy the benefits of good oral hygiene all though the year.
If you would like more information on oral hygiene, please contact us or schedule a consultation. You can learn more by reading the Dear Doctor magazine articles "10 Tips For Daily Oral Care at Home" and "Think Before You Drink."