Posts for: February, 2019
By Family and Cosmetic Dentistry of Staten Island
February 16, 2019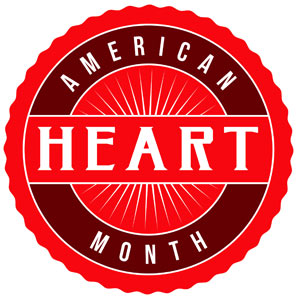 At this time of year, hearts are everywhere you look, so it's fitting that February is American Heart Month, a time to focus on cardiovascular health. Cardiovascular disease, which includes heart disease and stroke, is the number one cause of death around the world. But did you know that there's a link between the health of your heart and the health of your mouth?
People with advanced gum disease have a higher risk of having a heart attack, stroke or other cardiovascular event, but what is the connection? For one, oral bacteria found in gum disease can enter the bloodstream, where it has been found in artery-clogging plaque. In addition, untreated gum disease has been determined to worsen high blood pressure, a major contributor to heart attack, stroke and heart failure. One study reported that when gum disease was treated, high blood pressure fell by up to 13 points. But perhaps the most significant common denominator between gum disease and heart disease is inflammation, according to many researchers.
Gum disease is the most common inflammatory disease, affecting nearly 50% of US adults over 30, and 70% of those aged 65 and older, according to the U.S. Centers for Disease Control. The body's inflammation response is a key weapon in fighting infection. However, when there is chronic low-level inflammation such as occurs with untreated periodontal (gum) disease, many adverse health effects can result. In one Harvard University study, chronic inflammation was found to triple the risk of heart attack and double the risk of stroke.
The relationship between gum disease and heart disease is still not completely understood, but there's no denying that a connection exists between the two, so it's worth doing what you can to take care of both your gums and your cardiovascular health. Here are some tips:
Eat a heart-healthy—and gum-healthy—diet. A diet low in refined carbohydrates, high in fiber, vitamins C and D, antioxidants and Omega-3s has been shown to lower inflammation, benefitting your gums and your heart.
Quit smoking. Using tobacco in any form is a risk factor for developing both gum disease and heart disease.
Take care of your oral health. Gum disease can often be prevented—and reversed if caught early—simply with good oral hygiene, so be diligent about brushing your teeth twice a day and flossing once a day.
Come in for regular cleanings and checkups. Regular cleanings can help keep your gums healthy, and an examination can determine if you have gum disease. Be sure to tell us about any medical conditions or medications.
As you think about what you can do to take care of your heart health and overall health, don't forget your gums. If you have questions about how to improve your oral health, call us or schedule a consultation. You can learn more in the Dear Doctor magazine articles "Good Oral Health Leads to Better Health Overall" and "Carbohydrates Linked to Gum Disease."
By Family and Cosmetic Dentistry of Staten Island
February 06, 2019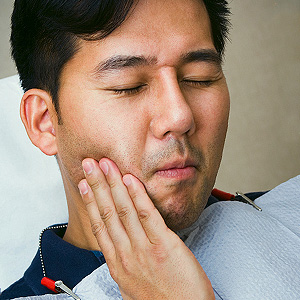 Chronic jaw pain can make eating, speaking or even smiling difficult. What's more, finding the right treatment approach can be just as difficult.
This is because TMD (Temporomandibular Disorder: named for the joints on either side of the lower jaw) actually describes a wide range of possible problems with the joints and connecting muscles. Any of them can result in impaired jaw function, radiating pain or even headaches.
We'll need to conduct a full dental and facial exam to accurately diagnose your jaw pain's cause. Even then, the way may still not be clear: there's considerable debate among dentists about the best treatment approach. Two basic schools of thought prevail, one conservative and non-invasive and the other more aggressive and interventional.
The conservative approach seeks to alleviate symptoms in a variety of ways, including recommending softer foods to give muscles and joints time to relax, applying cold and heat to ease soreness, massage of the jaw joint muscles, gentle stretching and jaw exercises. We may also prescribe medications like ibuprofen and other non-steroidal anti-inflammatory drugs for pain and swelling relief, and sometimes muscle relaxers to reduce spasms. If your pain stems from clenching or grinding habits, we could fit you with a custom bite guard you wear while you sleep to reduce the forces on your teeth.
The more aggressive approach is much more invasive. These methods include altering the bite or teeth position with orthodontics or dental work or surgically altering the joints themselves or the shape of the jaw. If you're recommended one of these more aggressive treatments, you should know they're not commonly used to treat TMD and they're irreversible. There's also no guarantee you'll gain relief from your symptoms, so by all means get a second opinion before undergoing any procedures.
For most people the best course of treatment is to start with the least invasive techniques, which are usually very successful. If they don't relieve your pain and limited function, we may then consider escalating treatment to more irreversible procedures to help you find relief from this unwelcome condition.
If you would like more information on jaw joint pain and how to treat it, please contact us or schedule an appointment for a consultation. You can also learn more about this topic by reading the Dear Doctor magazine article "Seeking Relief from TMD."