Posts for: September, 2019
By Family and Cosmetic Dentistry of Staten Island
September 14, 2019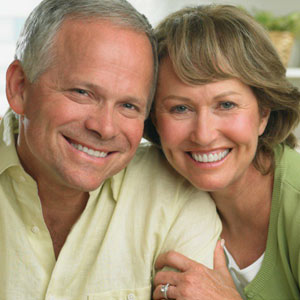 First introduced in the 1980s, dental implants are a popular and reliable tooth replacement option. Numerous studies show that after ten years 95% are still in place. Much of this success owes to the implant's titanium post imbedded directly into the jaw, which then attracts bone growth. This additional growth securely anchors the implant in place for an unrivaled durability among other replacement options.
Still, a small percentage of implants fail — some in the first few months and others after a few years. Here are 3 reasons why, and how you can overcome them.
Poor bone quantity and quality. Implants need a certain amount of existing bone to succeed. Sometimes, though, there isn't enough because prolonged absence of a tooth causes bone loss around the empty socket. Conditions like diabetes, osteoporosis or tobacco use can also compromise bone health. It's often possible to increase bone volume with grafting, especially right after tooth extraction.
Teeth grinding habits. This occurs when you unconsciously grind or clench your teeth, usually during sleep. The habit can create forces far in excess of what's normal when we bite or chew and can damage or even break the crown attached to an implant. Besides reducing stress (a major factor for teeth grinding), you can also alleviate the abnormal force generated by wearing a night guard.
Periodontal (gum) disease. Although your implants are impervious to disease or infection, supporting gums and bone aren't. Plaque, a film of food and bacteria that builds up on tooth surfaces, can cause gum disease that weakens the supporting tissues (gums and bone) of the implant. This can give rise to a specific condition with implants known as peri-implantitis where the infected gum tissues and bone around it deteriorate, leading to the implant's catastrophic loss. To avoid this, practice consistent daily hygiene, including around the implant. And see us regularly for checkups and cleanings, or as soon as possible if you see signs of gum problems.
If you would like more information on dental implants, please contact us or schedule an appointment for a consultation. You can also learn more about this topic by reading the Dear Doctor magazine article "Dental Implants: A Tooth-Replacement Method that Rarely Fails."
By Family and Cosmetic Dentistry of Staten Island
September 04, 2019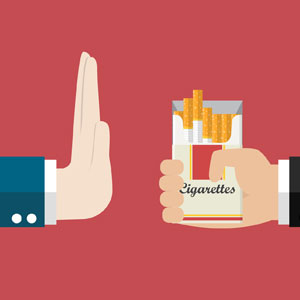 Your risk for periodontal (gum) disease increases if you're not brushing or flossing effectively. You can also have a higher risk if you've inherited thinner gum tissues from your parents. But there's one other risk factor for gum disease that's just as significant: if you have a smoking habit.
According to research from the U.S. Centers for Disease Control (CDC), a little more than sixty percent of smokers develop gum disease in their lifetime at double the risk of non-smokers. And it's not just cigarettes—any form of tobacco use (including smokeless) or even e-cigarettes increases the risk for gum disease.
Smoking alters the oral environment to make it friendlier for disease-causing bacteria. Some chemicals released in tobacco can damage gum tissues, which can cause them to gradually detach from the teeth. This can lead to tooth loss, which smokers are three times more likely to experience than non-smokers.
Smoking may also hide the early signs of gum disease like red, swollen or bleeding gums. But because the nicotine in tobacco restricts the blood supply to gum tissue, the gums of a smoker with gum disease may look healthy. But it's a camouflage, which could delay prompt treatment that could prevent further damage.
Finally because tobacco can inhibit the body's production of antibodies to fight infection, smoking may slow the healing process after gum disease treatment.  This also means tobacco users have a higher risk of a repeat infection, something known as refractory periodontitis. This can create a cycle of treatment and re-infection that can significantly increase dental care costs.
It doesn't have to be this way. You can substantially lower your risk of gum disease and its complications by quitting any kind of tobacco habit. As it leaves your system, your body will respond much quicker to heal itself. And quitting will definitely increase your chances of preventing gum disease in the first place.
Quitting, though, can be difficult, so it's best not to go it alone. Talk with your doctor about ways to kick the habit; you may also benefit from the encouragement of family and friends, as well as support groups of others trying to quit too. To learn more about quitting tobacco visit www.smokefree.gov or call 1-800-QUIT-NOW.
If you would like more information on how smoking can affect your oral health, please contact us or schedule an appointment for a consultation. You can also learn more about this topic by reading the Dear Doctor magazine article "Smoking and Gum Disease."