Posts for tag: nutrition
By Family and Cosmetic Dentistry of Staten Island
November 23, 2019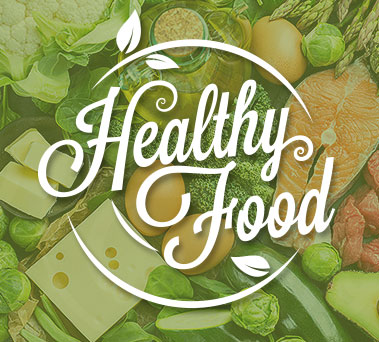 You can't separate your oral health from your overall health. What's beneficial for your body in general is usually beneficial for your teeth and gums.
Take the foods you eat: good nutrition is essential to general health and well-being. But the same foods that keep the rest of your body healthy often do the same for your mouth—and those that are not so good for the rest of you are usually not good for your teeth and gums either.
Here are 4 different types of foods that positively impact both mouth and body.
Cheese and dairy. Dairy products are rich in calcium, essential for strengthening both your bones and your teeth. Cheese helps stimulate saliva and protects against calcium loss. Cow's milk contains minerals and proteins both your body and mouth needs. It also contains lactose, a less acidic sugar that doesn't contribute to tooth decay.
Plant foods. Vegetables and fruit are loaded with vitamins and nutrients that keep the body functioning normally. They also contain fiber: Not only is this good for your digestive system, it requires chewing to break it down in the mouth, which stimulates saliva. A good flow of saliva helps prevent your mouth from becoming too acidic and thus more prone to dental disease.
Black and green teas. A nice cup of hot tea isn't just soothing—it's rich in antioxidants that help fight disease in the body (and the mouth). Black tea also contains fluoride, which has been proven to strengthen enamel against acid attack.
Chocolate. There's both good and bad news about this perennial favorite. The good news is the polyphenolic compounds (a kind of antioxidant) in unrefined cocoa can protect against disease including tooth decay. The bad news is most processed chocolate is loaded with added sugar—not the healthiest substance for your body, and definitely not for your teeth. Try then to incorporate small amounts of chocolate in your diet, the lower the sugar content the better.
Eating nutritiously helps your body stay healthy and disease-free. And coupled with daily hygiene and regular dental visits, it's one of the best things you can do for your teeth and gums.
If you would like more information on nutrition and dental health, please contact us or schedule an appointment for a consultation. You can also learn more about this topic by reading the Dear Doctor magazine article "Nutrition and Oral Health: How Diet Impacts Dental and General Health."
By Family and Cosmetic Dentistry of Staten Island
March 28, 2019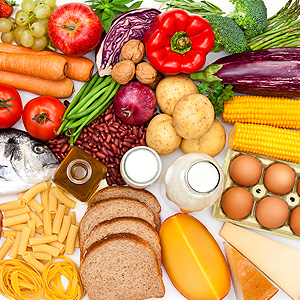 It's National Nutrition Month! Good nutrition is key to overall health, but poor dental health can have a big impact on your ability to get the right nutrients. Your mouth is the first step in the digestive system, so if teeth and gums are in poor shape, food choices can be severely limited. Here are some nutritional guidelines that will benefit your oral health as well as your overall health.
Get plenty of fruits and vegetables. Plant foods provide many oral health benefits:
Crunchy fruits and vegetables scrub debris from your teeth during chewing and stimulate the production of saliva, which neutralizes acid and helps rebuild tooth enamel.
Dark, leafy greens are a good source of iron, calcium and many vitamins that are good for your teeth and gums.
Several fruits have vitamin C, an essential for healthy gums.
Bananas have magnesium, which builds tooth enamel.
Many yellow and orange fruits supply vitamin A, which keeps the soft membranes in your mouth healthy.
Go for dairy. Dairy products—for example, cheese, milk and unsweetened yogurt—neutralize acid as well as contribute tooth- and bone-strengthening minerals such as calcium and phosphorus.
Eat whole grains. An excess of refined carbohydrates can lead to chronic inflammation, which contributes to gum disease and many other ailments. However, the complex carbohydrates found in whole grains work against inflammation.
Incorporate all food groups. Strive to eat a balanced diet that includes healthy foods from all food groups. For example:
Lean proteins are essential for keeping your teeth and gums healthy.
Good fats such as those found in salmon and nuts work against inflammation. In addition, nuts stimulate the production of saliva and contain vitamins and minerals to keep teeth strong.
Legumes are a great source of many tooth-healthy vitamins and minerals.
Limit sugary or acidic foods and beverages. Acid from certain foods and beverages can weaken tooth enamel, leading to cavities. The bacteria in your mouth feed on sugar and release acid that eats away at tooth enamel, causing cavities. How you eat and drink also affects dental health. For example, if you indulge in sugary treats, do so with a meal if possible so that other foods can help neutralize the acid. And if you drink lemonade or soda, don't brush your teeth immediately afterwards. Instead, wait at least 30 minutes before brushing to give your saliva a chance to neutralize the acid.
Getting the right nutrition for a healthy body requires good dental health, so it pays to take good care of your teeth. For a lifetime of good oral health, choose foods that keep your teeth and gums healthy, and don't forget to schedule regular dental checkups to make sure your teeth and gums are in great shape. If you have questions about diet and oral health, please contact us or schedule an appointment for a consultation.